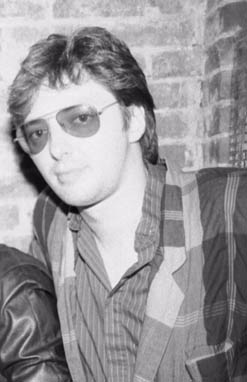 TWINKY'S PUDENDUM


Step up to the plate:
Relax, adjust yer lip.
The time has come for change,
And shooting from the hip.
You're gonna light heaven's candles,
You're gonna wax Wally's grave!
You're gonna lick louvered panels,
It'd be nice if you'd shave.
Aww, g'wan and dry yer chin,
You ain't the first who dove.
Or had a little taste of love's puckered, pleasure cove.
Have another pass at Twinky's Pudendum,
Take it to the bank and then swab the deck.
Don't tell Mum and Dad about Twinky's Pudendum,
You don't wanna wreck their retirement yet.
Take a subtle stroll downtown,
You'll find them!
Queue up and be sure to keep your mind and mouth shut.
This is just the start of Twinky's Pudendum,
Wait until you see the director's cut!
And if the fat lady opens the door...well, you'd better go in!
Life's gotta lotta mysteries,
Fresh flowers blooming everyday!
Ya want some history?
Well, there's only one way.
Oh, you're gonna dash down dark alleys!
You're gonna smooch moistened jewels!
Kinison's alphabetized, locked-in rhythms,
Rank reservoirs, mis-spit drool.
At the Ruggamuffin Pub,
Next to the Rod and Gun Club.

© COPYRIGHT 2008 CHRIS GIUNTA