COME HOME BABY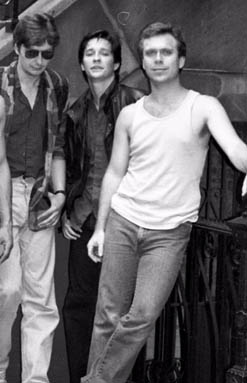 I miss you baby,
I just wish that you could come home please.
There's lots to tell you,
You know that you've got the stuff I need.
You caught me lying,
I ain't denying that I'm guilty.
Just come home darling,
Cos this sure is harming my sanity.
I went to see you,
Found that you were loving someone else.
My heart is broken,
My mind is awoken to the loss.
We talked about it,
Could not find a suitable solution.
Just come home baby,
And please put an end to this confusion.
I need some baby,
I can't believe how sad I am you're gone.
I'm always waiting,
It's so frustrating, days are long.
When thinking of you,
You know that I want only you for sure.
The ham is swinging,
The cheese is winking like a whore.
I won't deceive you,
You must believe this time that I'll do right.
I've got to see you,
Oh I gotta be wif you tonight.
Oh hear me honey,
I can't believe we both were so unkind.
Just come home baby,
Before I go out of my mind.

© COPYRIGHT 2008 CHRIS GIUNTA